LAMBETH COUNCIL FINALLY LOSE THE PLOT AS POLITICAL INCORRECTNESS GOES MAD: Green party councillor Scott Ainslie 'airbrushed' from official posters in Stalinesque move – for second time in a year
Lambeth Green party Cllr Scott Ainslie has found himself 'airbrushed' from official council posters – for the second time in a year.
A Lambeth Green party spokeswoman told News From Crystal Palace that a year ago the  poster above advertising councillor surgeries for St Leonard's ward was printed.
"Strangely, it gives the impression that St Leonard's ward in Streatham is represented by only two councillors – Saleha Jaffer and Robert Hill – both of them Labour.
"The Green councillor Scott Ainslie, his photo, contact details and information about his fortnightly surgeries are missing.
"The misleading poster was spotted in Streatham library in October 2016 and Scott duly complained to Lambeth council's head of legal services.
"She replied that this was an 'oversight' and that Cllr Ainslie's details 'should have been included on the poster' of which 200 copies had been printed. "A replacement poster was printed and distributed to all three ward councillors for them to put up in the ward.
"Imagine Scott's surpise when this week, yet again, he was alerted to the misleading poster being displayed again in Streatham library, giving residents the false impression their ward is represented by only two councillors.
"Once again the Green councillor has been airbrushed out of Lambeth's council literature.
"Labour has 59 of the 63 council seats in Lambeth; Labour runs the borough's cabinet, corporate committee, scrutiny committee, planning applications committee and all the other decision-making bodies.
"What are Labour councillors so scared of, that they need to make one of the council's scarce voices of scrutiny and challenge 'disappear'?
"And as 2018's local elections draw closer, are officers exhibiting party political bias by effectively hiding the Green councillor from the electorate in St Leonard's ward?
"Every ward in the borough is represented by three councillors. "It is inconceivable those who produced the poster should think St Leonard's is any different.
"Scott has written yet again to Lambeth's head of legal services expressing his 'deep concern' that it has happened for a second time and asking what action will be taken to stop this from happening. "He is awaiting a reply."
Scott's surgeries are held on the 2nd and 4th Saturday of every month, 10.00am to 11.00am, 2-8 Gracefield Gardens, Streatham, SW16 2ST.
His contact details are:
@Scott4streatham
sainslie@lambeth.gov.uk
….and this is what he looks like: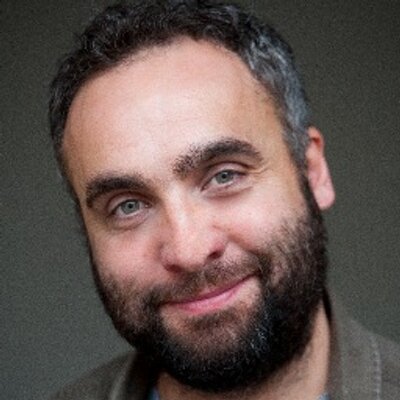 UPDATE: A Lambeth council spokesman told News From Crystal Palace today (Wednesday September 13th): "These posters are given out to the local ward councillors themselves to put up where necessary. 
"The poster was initially designed and printed in error, and was amended, re-ordered and printed as soon as this was pointed out by Cllr Ainslie between July and October last year.
"No other posters have been printed since. "We checked with Streatham library staff on Monday and apparently the updated poster (including Cllr Ainslie) is on display there, rather than the old inaccurate one. "Cllr Ainslie is welcome to request more copies of the current poster should he wish."
Further reading: Censorship of images in the Soviet Union (From Wikipedia, the free encyclopedia) (Search: Stalin airbrushed rivals from photos).