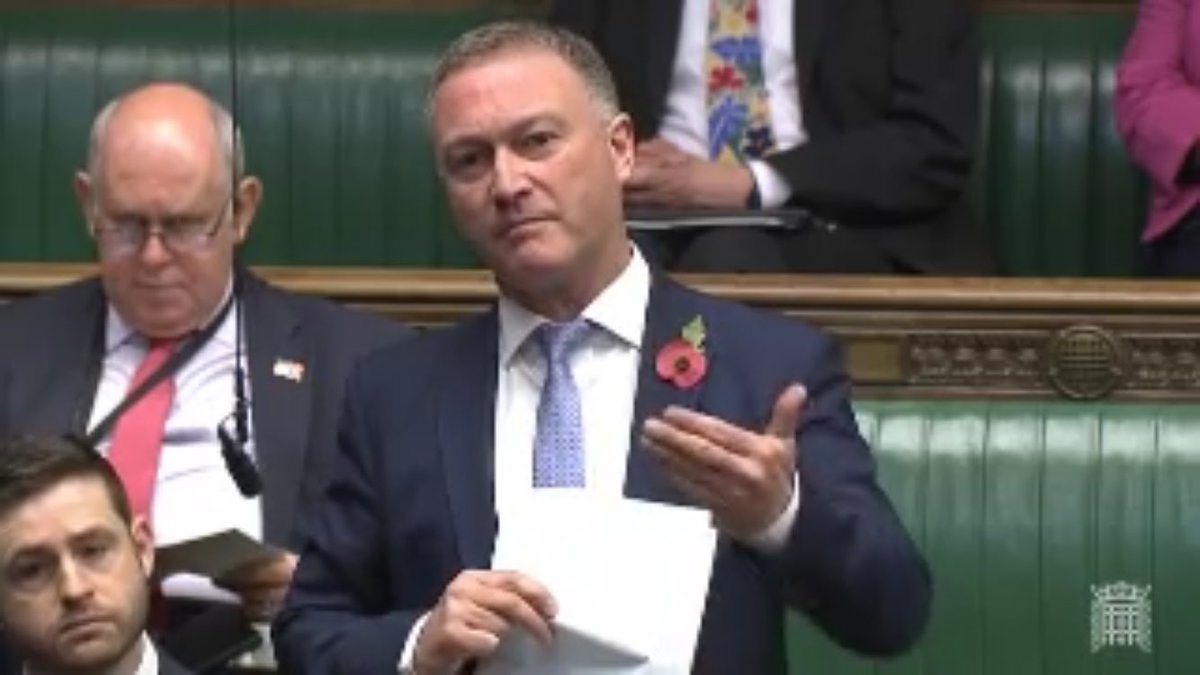 MPs from all parties have backed the second reading of Steve Reed's mental health units (use of force) bill – known as Seni's Law – in a Commons vote.
Seni Lewis died at Bethlem Royal hospital after 11 police officers took it in turns to hold him face down on the floor for a total of 30 minutes.
"They held him like that until he could no longer breathe, and he suffered a heart attack. He went into a coma, and four days later Seni was dead" Mr Reed, Labour MP for Croydon North, told the Commons.
"The coroner criticised Seni's treatment as 'disproportionate and unreasonable'. "No patient entering a hospital for care should suffer and die in the way that Seni did. "But the family's agony did not end there. "It took seven years of struggle by Seni's grieving parents until an inquest was finally opened only this year.
"The coroner found severe failings by the police and the mental health services, and she gave the stark warning that 'there is a risk that future deaths will occur unless action is taken.'
 
"That action is this Bill.
 
"What happened to Seni Lewis is not an isolated incident. "According to the Independent Advisory Panel on Deaths in Custody, 46 mental health patients died following restraint between 2000 and 2014.
"Government guidelines say that face-down restraint is so dangerous it should not be used at all, but it was used over 9,000 times in the last year alone, including 2,500 times against children as young as seven.
"People who have been restrained talk about the experience with horror. "They say that it is frightening, painful and humiliating, and they feel stripped of their dignity.
"In the words of one woman: 'It made me feel like a criminal, like I had done something wrong, not that I was ill and needed to get better.'
 
"Statistics from the campaign group Agenda show that women are more likely to be restrained face down on the floor than men.
 
"Up to half of all women in mental health hospitals have been physically or sexually abused by men.
"Black people are four times more likely to be sectioned than white people. "If we look at the faces of the people who have died after severe restraint in a mental health hospital, we see many more young black faces than in the population as a whole.
"We need to understand the extent to which assumptions based on stereotypes are causing that, but to do so we need standardised data recording.
"What the Bill proposes is simple, but it will make a big difference.
"It will standardise the way in which the data on every instance of the use of force are recorded, so that we can better understand where force is being used unnecessarily, and the extent of any bias and disproportionality in the system.
"It will improve arrangements between the police and mental health services, and require the police to wear body cameras when carrying out restraint, unless there are good operational reasons not to do so."
.Mr Reed told fellow MPs: "The only way to go forward with the Bill is through consensus.
"I have made it absolutely clear to both Ministers sitting on the Government Front Bench that I want to work with them constructively in Committee, as they have worked with me so far, so that we can secure an outcome that is supported by both sides of the House and right across the profession."
In closing comments Mr Reed added: "I say to this House now, and to his parents, that Seni Lewis did not die in vain. "We can honour his memory by making sure that no one else suffers the way he did, and by making our mental health services equal and safe for everyone.
"I dedicate this Bill to Seni Lewis.
"This is Seni's Law. I commend it to the House."
(Source: TheyWorkForYou Mental Health Units (Use of Force) Bill – in the House of Commons at 12:00 am on 3rd November 2017.