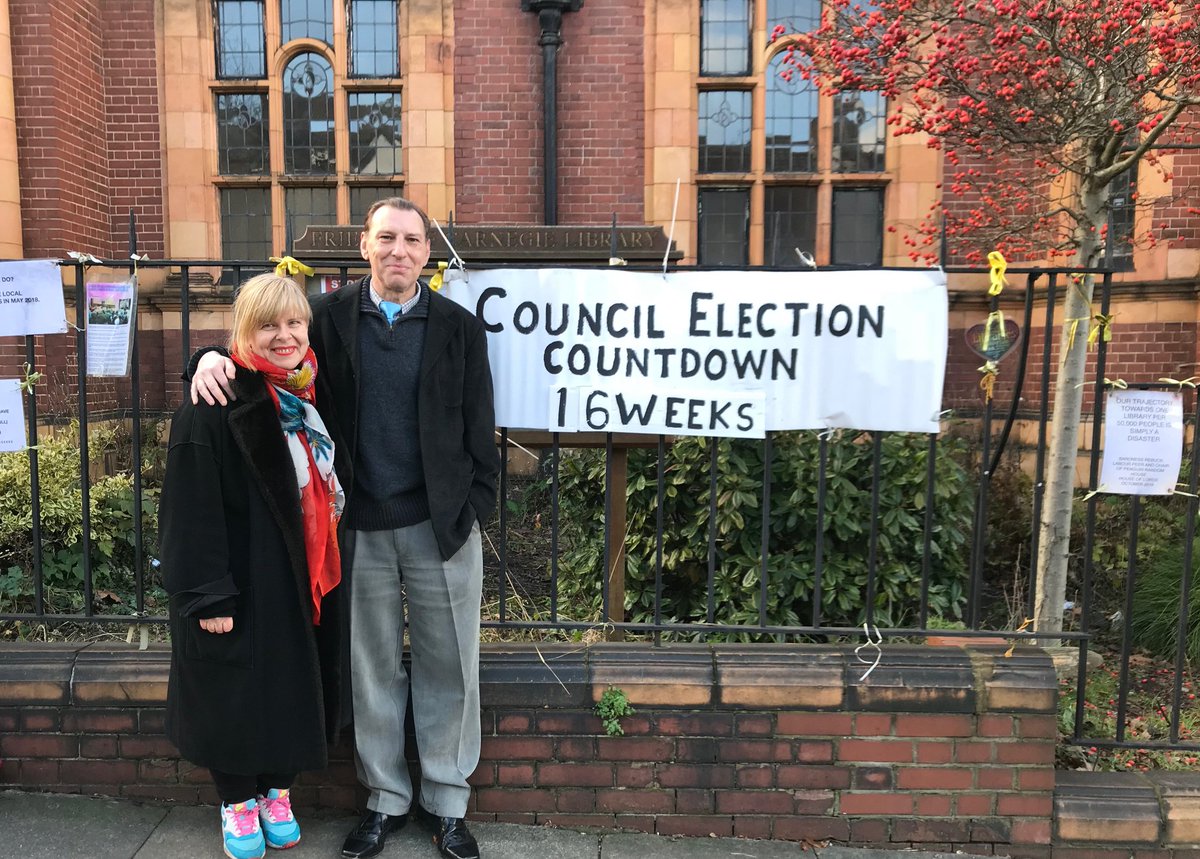 16 weeks before the local government elections and we meet Nicola and David. Nicola is a playwright. When her son was small she used to write while her son explored books at Carnegie: "Libraries connect us to our community and the wider world of culture and imagination"
Strikingly, not one person we have spoken with in this series is in favour of the council's plans for the library, the unanimous view being that the library should have been left alone to serve the community.
These perspectives on the closure are especially valuable as the local community has *still* never been properly consulted on the closure and repurposing of @CarnegieLib, over two years since proposals were brought forward.
"When Carnegie is turned into a 'hub' it sends a clear message to local residents that this is all you're worth. You don't need real librarians, just a shelf of books and a machine to swipe a library card"
He says: "There's much talk about equal access to the arts. "Equal access starts with libraries. "Literacy is more than being able to read words, it's being able to express yourself and contribute to a shared culture"
David is disheartened by the whole Carnegie closure process which is opaque and confusing, and dismayed by the idea of a privately run enterprise in the basement of a grand old dame of a building that has served the community for over a hundred years.
These included book recommendations, research for school reports; using a lap-top, referencing and even helping an entire class of children borrow books for the first time!
Until the day Carnegie closed Nicola spent a day a week writing, researching and accessing inter-library loans. She wrote two of her radio plays in Carnegie, listening to the steady stream of enquiries to Caroline and librarians. (Source: Defend the Ten)