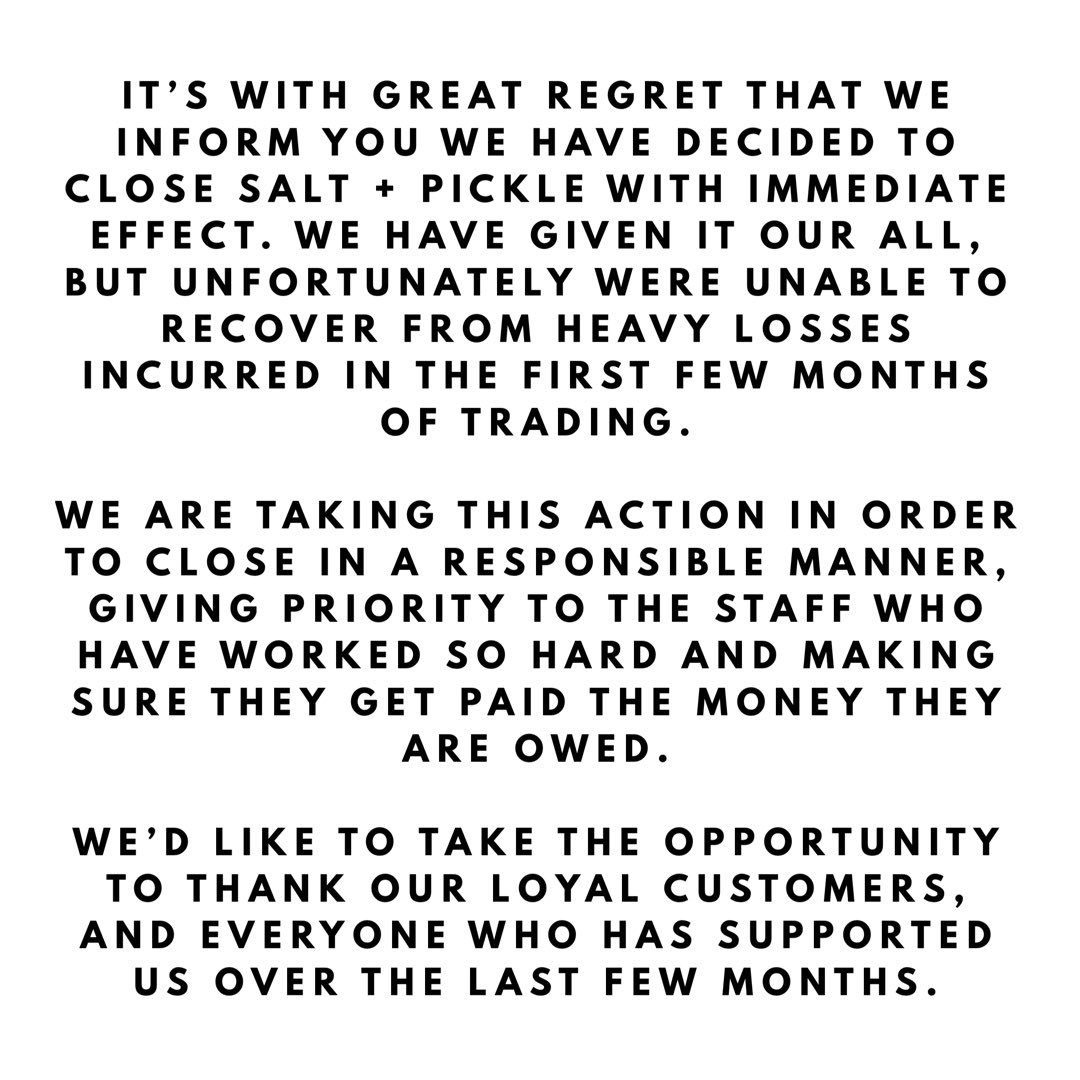 "We're very sorry to announce we are closing with immediate effect. "We did our best to try and rescue the business, but unfortunately it wasn't enough. "Thank you so much for all your support."
With the Twitter post above Salt and Pickle become the latest trader to shut up shop on Westow Hill – just months after Good Taste.
Comments on social media included: "Really sad all round. "I'm especially sad for Manish who put his heart and soul into Good Taste for so many years . ……Reinforces the importance of spending money locally and how much the proper use of 25 Church Road is to be welcomed." and
"If this core business was viable… can the community rally to find solution with a new owner?"
PORTLAND ROAD MINI-WOOD Come and plant a wood on Saturday
 
You know all those holes PPR gardening volunteers dug around South Norwood Leisure Centre last month? Well now, thanks to the mayor's Greener City Fund, we've got 25 trees to plant in them. They'll be a mix of the types found in the Great North Wood that once covered the Norwood area (yes, that's where the name comes from).And as well as improving the look of the area, these trees will help to reduce air pollution around Portland Road.
But those oaks, rowans and birches will be 2-3 metres high, and we'll need all the help we can get to get them into the ground in one day.
So if you'd like to be involved in the latest phase in the Portland Road Community Garden project, come and give us a hand. Future generations will thank you.
The plan is to start at 10am this Saturday, 10 February,
and carry on for as long as it takes.
The more help we have, the easier this will be.
So, whether you can only turn up for an hour or want to stay for the whole project, your help will be very welcome.
But do please tell us if you're coming:
contact@peopleforportlandroad.org.uk.
We can provide some spades, gardening forks and gloves, but do bring your own.
Wear sturdy shoes – this could be mucky work! – and be prepared for cold weather.
Hot drinks and snacks will be provided.
STAMBOURNE WOODS
Meanwhile in Stambourne Woods which runs between Auckland Road and Church Road opposite the Queens hotel:
Until 20 May: Stambourne Woods Conservation Dates Saturday March 3rd, Saturday March 25th. Both 10 a.m.
Come join our family conservation days with kids activities. Free to participate, friendly community event, tools provided.  Info on Friends of Stambourne Woods Facebook page.