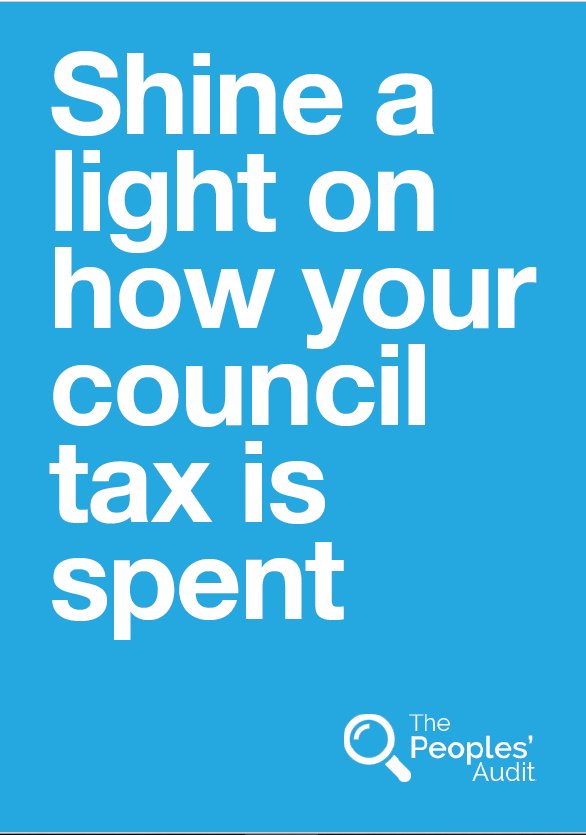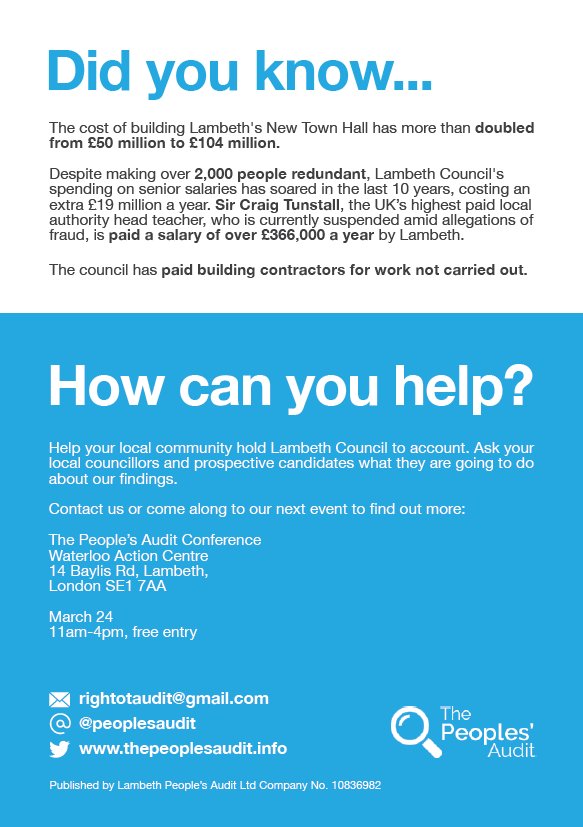 SATURDAY MARCH 24th
URBAN FOOD HEROES AT THE MARKET
Crystal Palace food market say they are honoured to be chosen as an Urban Food Hero "using food for good" in this month's Jellied Eel (part of Sustain).  Not only has the market been listed but also Patchwork Farm and its stall at the market.  Thank you to everyone who helped us set up these community projects and to those who keep them running, week in week out.  We are all really proud of the market and Patchwork Farm and it's so great to get some wider recognition.  Thank you Sustain and Jellied Eel.
Guest lunch – Chilli Brothers  Nathalie says "We will be here with our gourmet grill schnitzels as well as our award winning chilli sauces."
NEW STALL Vegan lunch – AfriKokoDji Setondji says "We are all about bringing a slice of sunny West Africa to Crystal Palace! We bring you Benin style dumplings, savoury meals and sweet treats. 100% Vegan. 100% Juicy and Delicious!
Menu – Dumplings with three chilli sauce, coconut & lime coleslaw £6.  Dumplings with peanut stew, coconut & lime coleslaw £6.50.  Plantains £1.50. Dumplings with cinnamon and sugar £3. Dumplings with dark chocolate & ginger £3.50"
Lunch – Meru Galettes Sweet crepes or savoury buckwheat galettes.
Lunch & deli – Comfort & Joy Hot tasty wraps, salads and those famous (enormous) scotch eggs plus takeaways – curries, lasagne and more.
NEW STALL Coffee and raw cakes – Brewtal Coffee & Blowing Dandelion  Coffee beans roasted by Neil. You can ask Karen on the stall to grind them freshly for you. Plus raw vegan cakes made by Michaela.  Find the stall next to Wine Scouts in the courtyard.
Olive oil & marinated olives – Mar de Olivas Mar says "To celebrate the spring season I am giving a 15% off in all extra virgin olive oils."
Preserves – Creative All Sorts  Christine says "I'll be bringing some little 110ml jars of preserves to market this week for customers who find a regular sized jar a bit daunting. Raspberry jam, strawberry jam, spicy carrot chutney and chilli & red pepper jelly this week, with more choice to be added in April. Of course there are still plenty of regular size jams and chutneys as well as herb salts, body scrubs and lip balms… lets get you all set up in good time for Easter Weekend!"
Ferments – Terra Ferment Turmeric kraut, classic kimchi & Salvadoran curtido, made by Justin in South Norwood.
Ferments – Thirsty House Kombucha Brewed in Streatham by Elizabeth & Shirley.
Smokery – London Smoke & Cure  Ross says "Firstly, a big apology to anyone that came looking for us last week and found us absent. We got ourselves a little sick and had to pull out at the 11th hour. Back with a vengeance now though!
Secondly, Easter is just over the horizon and we're taking final orders for salmon (packs, halves and whole sides) and any other bits and bobs you might have for your family celebration. Talk to us on the stall or call Ross  – 07837 838 241 to arrange.
This week we've got brand new stocks of salami  and guanciale from the local Perinelli producer down in Penge. We've also got  two brand new cheese that we're really excited about and we're sure you will be too. First up is the amazing 'Baron Bigod', Britain's first ever raw milk Brie which is frankly delicious and and easily good enough to make the french more than a little jealous. And next we have the famous Stichelton. Many of you will know it but if not think Stilton but altogether more creamy (and better!). There'll be more of course – Poacher, Caerphilly, Machego, Comte – to name but a few. Rest assured your weekend dairy need are well catered for.
Scottish weather has improved markedly so we're back with some amazing, under-cured cold smoked salmon packs. Super fresh.  And, for those seeking a bargain, we've got a special offers box with hot smoked duck and salmon at reduced prices. It's a giveaway for sure! Limited stocks.
Oh, and bacon! Bacon bacon bacon bacon bacon. Note to self, don't forget bacon. Smoked streaky and back. See you down there."
Natural Wines – Wine Scouts  Pedro says "Hello! This Saturday we'll open the new vintage of the delicious Côtes-du-Rhône Ferme Saint Martin: very much a natural wine with no filtering or fining. Very juicy with a soft, slightly cloudy purple colour and gentle flavours of blackberry, liquorice, pepper and nutmeg. Fresh concentrated fruit with structure. All of the vineyards are farmed organically and working with reduced yields, and the wines are produced according to organic methods using natural vinification and restricted use of sulphur."
Storecupboard refills – The Store Cupboard   Wow, you loved the hot cross buns last week. They're back this week, and next.
Meat – Gill Wing Farm   Andrew says "Please put your Easter roast orders in this week. This week I'll have chicken – whole, breast, thighs, drumsticks and wings. Beef – mince, rump, fillet, sirloin steak, top side, rib of beef and diced. Lamb -mince, shoulder, leg, chops, neck fillet. Pork – loin, belly, chops, shoulder. Sausages – herbed big and small, venison, lamb merguez. Bacon – smoked, unsmoked and streaky."
Fish – Veasey's  Dan says "Fishing has been a little slack this week we've not had a lot of prime fish we have seen a lot of Whiting, Gurnard, Flounders, Dabs & Plaice which has been interesting.
We've been busy with the smoker making our Hot Smoked Salmon and also a Treacle Cured hot smoked salmon and a Lemon & Black Pepper hot smoked salmon as well as our own cold smoked salmon, cod, haddock and hake! In the kitchen we have made fish pies, fishcakes and some very lovely smoked mackerel pate. We will bring some of all this up but be early as there won't be a vast amount of stock.
We will have all the regulars too like our dressed crabs, whole smoked mackerel, Organic Salmon, Sussex Cod Fillet, Cornish Hake and much much more.  See you all on Saturday!"  Contact us on info@veaseyandsons.co.uk or by phone on 01342 822906.
Cheese & charcuterie – Capo Caccia  Antonio says "This Saturday the organic saffron and black pepper Pecorino are back! Plus brand-new cow's milk goat cheese and our gorgeous smoked ricotta! Truffle salami guanciale and pancetta are back too plus premium extra virgin olive oil from North Sardinia! Boom!!"
Raw milk, butter & other dairy – Hook & Son Organic raw milk and dairy, from farmer Steve's closed herd on the Pevensey Levels.  They've been featured on Channel 4, "A Year on the Farm" – check it out here.  NEW on the stall is organic Labneh – middle eastern inspired yoghurt – find it alongside their divine ghee, raw cream and butter.
Cakes – Brett & Bailey   Joe says "There's no snow this Saturday, but heavy cream is forecast all day. Semlor season is nearly over – our last batches hit the stall on Easter weekend – so get yours while you can. Find them next to some permanent residents, the sticky buns and cardamom knots.
On the cake parade you'll find chocolate and caramel Speckled Egg Cake, Rhubarbra Streisand, chocolate Guinness, double carrot, blueberry streusel, and raspberry and lemongrass cheesecake. We'll also have raspberry bakewells, peanut butter bars, triple chocolate cookies and gooey salted chocolate brownies galore.
We'll also have plenty of jars of lemon curd; our Great Taste Award-winning marmalade; and our plum and rose, pear and ginger, and apricot and vanilla jams. We're down to our last couple of jars of strawberry and rhubarb too, so head along early if you don't want to miss them.
Need a whole cake from Brett & Bailey? Order online by Wednesday night to collect from the following Saturday's stall.   See you soon!"
Bread – Levain Bakery Ciabatta, ciabattini, walnut and raisin bread, olive bread, 5 cereals, green olive bread sticks, Danish rugbrod, tomato and oregano, Paillassou, pain de Meteil, spelt, Kentish flute, belle pavot, white loaf, wholemeal load, focaccia, rye sour, cottage cob. Chris Masembe and his team at Levain Bakery have a simple philosophy; to make artisan breads to the highest possible standards. All breads are sourdoughs, and are made using their own sourdough starter, a labour of love which they have kept going since they first started the bakery.  Find Orlo or Kuba on the bread stall in the Courtyard.
Seasonal vegetables, salad, herbs & fruit – Brambletye Fruit Farm, Brockmans & Wild Country Organics
Eco Products – Roots & CyclesCosmo says "All change here at Roots & Cycles…having not wanted to add to our array of refills we have. You can now refill your white vinegar with us and pay by the litre. We have dishwasher tabs unpackaged so bring your jam jar or whatever you have to hand. Also sandwich wrappers back in the house, alongside toothbrush mugs made from recycled wood pulp. Last but certainly not least sea salt crystals with rose and geranium for those extra special bath times."
Original illustrations – Images Delmar  Dylan says "Visit Images Delmar in the Walkthrough this Saturday for a demonstration between anti reflective glass and standard glass for your framing needs!
Our usual mobile art gallery will also be open as usual with original artwork available from Danger Mouse strips to paintings of Egyptian relics from 1930…"
Shawls & jewellery – NouMoon Last week before Anoushka goes away traveling!
Local art & crafts – Palace Makers  Jakki says "This week at Palace Makers we will have a selection of local landmark screen prints by Red Faces Prints, block printed and screen printed linens by Akva Lai, Crocheted  pieces by Lime Green Lizzy, bags and purses by Dust and Roses, ink-stamped cards by Postcode Hero. Everything on the stall is handmade by local craftspeople.
Palace Makers is part of Crystal Palace Transition Town.  If you live in the local or surrounding area and would like to sell your handmade work at this weekly stall we would love to hear from you. Contact us via our Facebook page,alternatively pop down to see us and have a chat."
Rubber Stamps and more – Bitsy Bobs & Doodads Including pocket money priced stickers for kids
Collectables market will be open – our neighbour market Haynes Lane Market, a treasure trove of collectables.  Click here for a little peek inside.
Cafe – our friends at Antenna Cafe
Crystal Palace Transition Town
The Foodbank – collection point will be back next week.  Details at https://norwoodbrixton.foodbank.org.uk/  Total donated so far 1598kg.
News From Crystal Palace – we love this local news page from our friend, journalist Jerry Green.
Save Central Hill Community – support our neighbours & find out more about the proposed demolition of the estate, and how it would everyone in the area.
Our neighbours – Antenna Studios  Music, dance, performances, practice, recording & more. Also loads of great classes and the best coffee in the Palace.
We are proud to be part of Crystal Palace Transition Town.  Wondering who we are, what we do, or how you could get involved? Our blog section is a great place to start or this talk given by Joe Duggan, one of the co-chairs.
Follow us on twitter @CPFoodMarket or join us on Facebook.
CRYSTAL PALACE FOOD MARKET bottom of Haynes Lane / top of Bedwardine Road. Saturdays 10 am to 3 pm.
Now on two sites – the normal Antenna car park site and also in the Haynes Lane market courtyard.
"Meat, vegetables, fruit, eggs, honey, bread, cakes, salads, hot foods, the Cafe Thing, coffee, tea, pastries, cheese, dairy and munch munch more."
West Norwood Food bank collection: every week at the market.  Their shopping list  – which changes every so often. – can be found at
http://norwoodbrixton.foodbank.org.uk
(The following / above is copied from an email; which mentions various links – for full links please go to the market website – Thanks)
TUESDAY MARCH 27th
CRYSTAL PALACE BUSINESS BAGEL
So good we run it twice! (now at 7.30am and again at 10am) Upper Norwood library hub Westow Hill (corner Beardell Street)
Tickets £20 Breakfast included
TUESDAY MARCH 27th
CRYSTAL PALACE PARK COMMUNITY FORUM
Since the CSG, the HEG and indeed the wider Park Executive disbanded we have lost some key groups and forums.
The FOCPP (Friends of Crystal Palace Park) have therefore decided to open up our committee meetings in March, June and September to wider park community groups and our membership – creating The Crystal Palace Park Community Forum.
The first one of these meetings is on 27th March at 7.30pm. It will be held in the Paxton Centre on Anerley Hill.
We will have an update on the Regeneration Plan from Bromley, an update from the Shadow Board as well as a discussion about funding and what people want from the Community Forum meetings moving forward.
Please can you let me know if you are planning to attend so we have any idea of numbers and if you would like us to add anything to the agenda.
TUESDAY APRIL 3rd
4:00 pmCarnegie library, Herne Hill Road
Two years since the councillors locked the library doors, the fight for our library is as important as ever! April 3rd marks the date they stole our library from us and the determined fightback by the community in the ten day occupation. It will also be exactly one month before the May council elections.
The council spin continues as they congratulate themselves for re-opening the library and securing its future. Defend the 10, Lambeth UNISON and the Friends of Carnegie Library have persevered in exposing the truth about the financial disaster of the gym deal and the giving away of a public library building to an unaccountable council-promoted Trust. A library at Carnegie is far from returned and far from secure!
Join us on April 3rd  to demand a restoration of a full public library service at Carnegie library and send a clear message to the councillors who continue to fail the people who elected them.