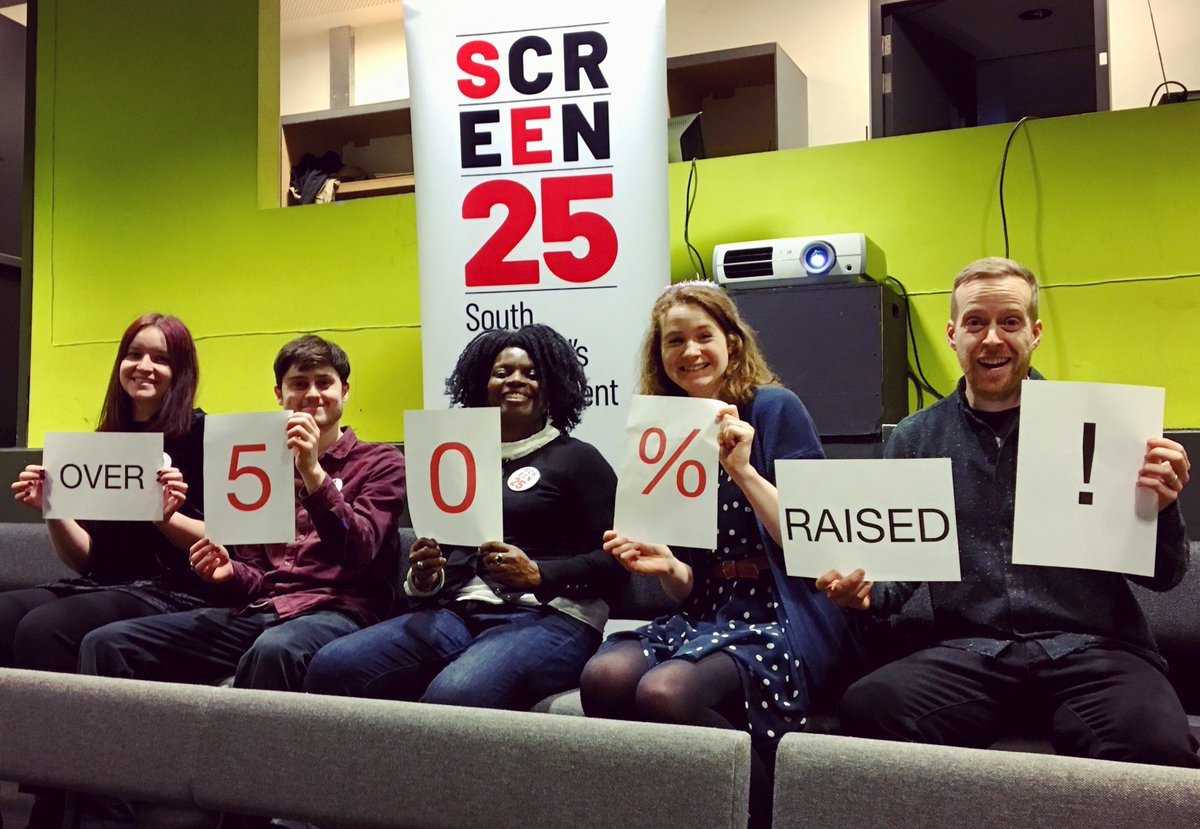 Screen25 is a weekly independent cinema based at the Harris Academy School in South Norwood. We love screening films that bring people together and our programming is very diverse, with a focus on arthouse, foreign language, documentary and comedy. We strive to create cinema-going experiences that both enrich and entertain, and are interested in films that spark conversation about important issues.
We are a Community Interest Company which means that all of our profits must be reinvested into the cinema, or the wider community. We are supported by about 30 volunteers who are passionate about film and giving back to their community.
We have until Monday 16 April to raise £4,500 for a new digital projector. We will only receive the money if we reach our target by the deadline, which is where we really need your support.
So why do you need a new projector…?
This campaign is absolutely crucial in protecting the future of our screenings. We are currently dependent on a second-hand projector which was lent to us after we lost our old venue (Stanley Halls) last year. This has enabled us to continue our work without too much disruption and has helped us to settle into our new home at Harris Academy. Having our own projector will not only allow us to continue building on this success, but will also improve the quality of your viewing experience, with better and brighter screenings all round!
How can I support the campaign?
There are a few ways to can help us raise the money we need:
Pledge to our Spacehive crowdfunding page. We have a number of rewards for pledges of £10 or more –
Buy tickets to our fundraiser event on Friday 13 April, and discover the story of local punk legends with a screening of Basically, Johnny Moped.
Bid on an item on our eBay page, where we are auctioning off dozens of DVDs and Blu-rays
Make a cash donation at any of our screenings between now and 16th April. (Source: Screen 25)