PALACE MAKERS – see below
BLACK TRUFFLE CHEESE – AND BLACK PEPPERCORNS ARE BACK!
CRYSTAL PALACE FOOD MARKET Saturday 14th April
Organic veg, fruit, meat, fish, eggs, raw milk, butter, vegan, cakes, chocolates, bread, pastries, fresh ground coffee, kombucha, smokery, preserves, olive oil, natural wine, store cupboard refills (herbs, tea, flours, rice, nuts, oils), eco cleaning refills, eco house supplies, salads, wraps, lunch, coffee, local art & crafts, handmade soaps & food bank collection
Guest lunch – The Good Grill Guys The boys are back with "Pulled pork in a toasted wrap served with delicious smoky BBQ sauce, crunchy coleslaw & grated extra mature cheddar all on a bed of crisp lettuce.  Chicken grilled with lemon, herbs & garlic in a toasted wrap served with crunchy slaw, lettuce, a sprinkling of coriander & hot chilli sauce.  Twice cooked, gluten free, sweet potato chips with rosemary and sea salt crystals."
Vegan lunch – Return to Shashamane Emilia is making us "Salads & sauces – chickpea salad with wakame seaweed; kidney beans with cardamom seeds and fresh tarragon; butter beans toasted with seeds and herbs; Mexican cabbage salad with herbs, chillies and onion; polenta chips; coriander chimmichurri sauce; quinoa salad. Hot – butter beans puree; spicy sauce with cayenne pepper; lentil tikka masala stew."
Lunch – Meru Galettes   They're back!
Lunch & deli – Comfort & Joy Hot tasty wraps, salads and those famous (enormous) scotch eggs plus takeaways – curries, lasagne and more.
NEW STALL Chocolate – Gemini Chocolate  Sam says "We make award winning organic vegan dark chocolate sweetened only with Palmyra tree blossom sugar. Handmade from bean to bar using a combination of raw and roasted Peruvian Criollo cacao beans."
Cakes – Brett & Bailey   Joe says "Bomboloni season is in full swing, but which of this week's flavours will you choose – one with a creamy lemon mascarpone cheesecake filling, or a bom piped full of homemade cherry and amaretto jam? The choice is yours, although obviously the most acceptable answer is both.
On the cake parade we'll have a brand new blue velvet cake – blueberry chiffon sponge layered with homemade blueberry vanilla jam and lashings of lemon buttercream – as well as chocolate Guinness, chocolate noisette (yeah we love chocolate…), double carrot, and strawberry and clotted cream cheesecake (so good we're making it two weeks in a row).
We'll also have chewy triple chocolate cookies, peanut butter bars, salted chocolate brownies, cardamom knots, sticky buns, raspberry bakewells, a gluten-free lemon and rosemary drizzle cake, and our first ever vegan option – a chocolate avocado cake with chocolate lime buttercream.
All this plus jars of homemade lemon curd and our award-winning marmalade, plus plenty of pear and ginger, plum and rose, and apricot and vanilla jams.
Need a whole cake? Take a look at the Brett & Bailey online shop, and have your order in on a Wednesday to collect at the following Saturday's market.  See you soon!"
Cheese & charcuterie – Capo Caccia Antonio says "Very excited about this Saturday and we can't wait to be at the market with our new cheese! Aged sheep and goat milk black truffle cheese! Creamy cow's milk "Fresa" brand new "Crablu" goat milk blue cheese. "Juncu" aged mixed milk goat and sheep cheese plus solid range of gluten-free salami and premium quality olive oils, yeah!"
Coffee  – Brewtal Coffee  Coffee beans roasted by local Neil – get them blended and freshly ground just for you on the stall.  Find them next to Wine Scouts in the courtyard. That's Neil in the pic – collecting his latest lot of beans from the docks.
Olive oil – Elia Olive Oil From a family farm in Greece.
Preserves – Creative All Sorts  Christine says "The big round yellow thing in the sky is going to be visible on Saturday, so we're going to celebrate with summery Apple Berry Jamtasters. Lovely Cranberry and Date Chutney will be back for a last encore, supported by Lemon Pickle and Red Onion Marmalade. Lots more too, including new batches of Vegetable Stock Paste, Clementine Marmalade and (fingers crossed) a twist on the classic Strawberry Jam. Stop by for a chat!"
Ferments – Thirsty House Kombucha Kombucha brewed in Streatham. A while back the BBC filmed Thirsty House at the market, for a new programme called Top of the Shop with Tom Kerridge.  The series starts on Tuesday, 8pm on BBC 2. Shirley & Elizabeth's episode will on in early May – we'll give you a heads up closer to the time.
Natural Wines – Wine Scouts Pedro says "This Saturday I will open a mid-season red wine: the beautiful, organic Châteaux Ollieux-Romanis from Corbières in Southern France. A powerful nose of plums, blackberries and coffee. Round and open on the palate with fresh red fruit and violet flavours and a mouth-watering minerality. The finish is round and ripe. 'Alice' is a blend of 70% old-vine Carignan and 30% Grenache Noir. The various estates that make up the châteaux are situated around the village of Monseret (also famed for its local honey) and have been owned and run by the Bories family since the mid-19th Century."
Smokery – London Smoke & Cure  Cold smoked salmon, dry-cured organic bacon, smoked chicken and duck, award-winning nut butters and lots more.  Plus a full spread of amazing UK cheeses, and a haul of salami from Guiseppi down in Penge.
Storecupboard refills – The Store Cupboard  Anna says "For those who were in desperate need last week: black peppercorns are back!Did you know that black pepper helps to ingest turmeric, which is a great anti-inflammatory and antioxidant. Together these two offer a lot of health benefits. You can get both at the store and make your own turmeric latte at home."
Meat – Gill Wing Farm   Andrew says "This week I'll have chicken – whole, breast, thighs, drumsticks. Grass fed beef –  mince, rump, fillet, sirloin steak, top side, rib of beef and diced. Grass fed lamb – mince, shoulder, leg, chops, neck fillet. Pork – loin, belly, chops, shoulder. Sausages – wild garlic, traditional and merguez."
Fish – Veasey's   Contact us on info@veaseyandsons.co.uk or by phone on 01342 822906.
Raw milk, butter & other dairy – Hook & Son Organic raw milk and dairy, from farmer Steve's closed herd on the Pevensey Levels.
Bread – Levain Bakery Ciabatta, ciabattini, walnut and raisin bread, olive bread, 5 cereals, green olive bread sticks, Danish rugbrod, tomato and oregano, Paillassou, pain de Meteil, spelt, Kentish flute, belle pavot, white loaf, wholemeal load, focaccia, rye sour, cottage cob. Chris Masembe and his team at Levain Bakery have a simple philosophy; to make artisan breads to the highest possible standards. All breads are sourdoughs, and are made using their own sourdough starter, a labour of love which they have kept going since they first started the bakery.  Find Orlo or Kuba on the bread stall in the courtyard.
Organic veg, fruit & herbs – Brambletye Fruit Farm, Brockmans & Wild Country Organics
Eco Products – Roots & Cycles Cosmo says "All change here at Roots & Cycles…having not wanted to add to our array of refills, we've decided to anyway! You can now refill your white vinegar and pay by the litre.  (Tips for cleaning with vinegar here.) And we now have dishwasher tabs unpackaged so bring your jam jar or whatever you have to hand. Sandwich wrappers are back in the house, alongside NEW toothbrush mugs made from recycled wood pulp. Last but certainly not least sea salt crystals with rose and geranium for those extra special bath times. Plus all the usuals of course."
Original illustrations – Images Delmar  Dylan says "This Saturday, Images Delmar has a selection of framed pre-war local history images available! Come and discover what the old tram terminal looked like and see some intimate views of the interior of the Palace! Very limited stock and all individual, ready to hang or gift! Our framing section and original artwork table will also be available as usual."
Handmade soaps and bath bombs – Echoes of Velvet Jo says "With the arrival of spring (!) and the lighter evenings, this week's star bar is the hardworking Grafter's Choice. This cold process soap is full of shea butter, pumice, coffee grounds and bentonite clay – perfect for gardeners, chefs and those with a long DIY jobs list to complete."
Local art & crafts – Palace Makers   Jakki says "This week at Palace Makers we will be jam packed with all things handmade by local craftspeople. Come and pay us a visit and see if anything takes your fancy.
Palace Makers is part of Crystal Palace Transition Town.  If you would like to sell your handmade work at this weekly stall and you live in the local or surrounding area, we would love to hear from you. Contact us via our Facebook page, alternatively pop down to see us and have a chat."
Recycled Art – Reclaimed Republic – Upcycled arts & crafts and unique signage.
Collectables market – our neighbour market Haynes Lane Market, a treasure trove of collectables.  Click here for a little peek inside.
Cafe – our friends at Antenna Cafe.
Crystal Palace Transition Town
The Foodbank – collection point will be back next week.  Details at https://norwoodbrixton.foodbank.org.uk/  Total donated so far 1598kg.
News From Crystal Palace – we love this local news page from our friend, journalist Jerry Green.
Save Central Hill Community – support our neighbours & find out more about the proposed demolition of the estate, and how it would everyone in the area.
Our neighbours – Antenna Studios  Music, dance, performances, practice, recording & more. Also loads of great classes and the best coffee in the Palace.
We are proud to be part of Crystal Palace Transition Town.  Wondering who we are, what we do, or how you could get involved? Our blog section is a great place to start or this talk given by Joe Duggan, one of the co-chairs.
Follow us on twitter @CPFoodMarket or join us on Facebook.
CRYSTAL PALACE FOOD MARKET bottom of Haynes Lane / top of Bedwardine Road. Saturdays 10 am to 3 pm.
Now on two sites – the normal Antenna car park site and also in the Haynes Lane market courtyard.
"Meat, vegetables, fruit, eggs, honey, bread, cakes, salads, hot foods, the Cafe Thing, coffee, tea, pastries, cheese, dairy and munch munch more."
West Norwood Food bank collection: every week at the market.  Their shopping list  – which changes every so often. – can be found at
http://norwoodbrixton.foodbank.org.uk
(The above is copied from an email which mentions various links – for full links please go to the market website – Thanks)
THURSDAY APRIL 19th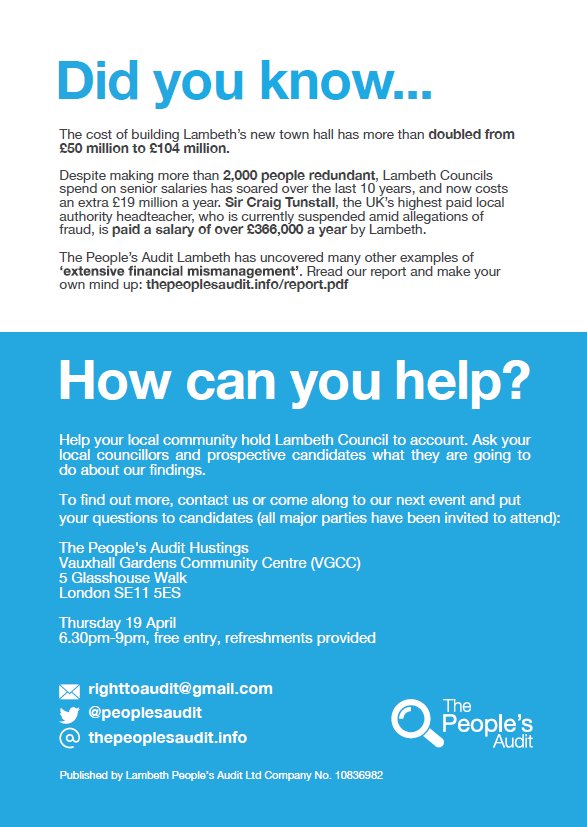 THURSDAY APRIL 19th 7.30pm
Francis Howcutt introduces his research into the churchyard of St Luke's West Norwood Church and those buried there. Norwood Society Local History Talk Upper Norwood library, westow Hill SE19. Admission free. Refreshments free but donations very welcome.
SATURDAY MAY 5th