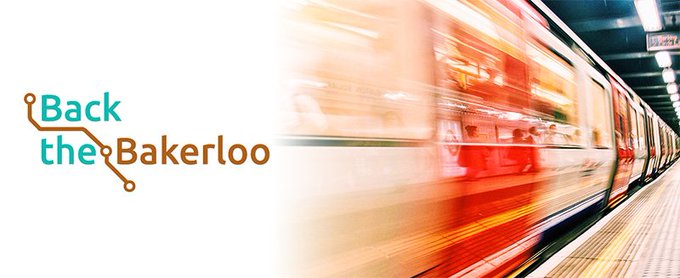 Lewisham and Southwark councils are asking people to back the planned extension of the Bakerloo line from Elephant and Castle to Lewisham via Old Kent Road and New Cross Gate.
A further extension of the Bakerloo line beyond Lewisham has also been proposed, which could potentially bring the tube to Ladywell, Catford and Lower Sydenham.
Both councils are now calling on Londoners from across the city to 'Back the Bakerloo' and show their support for the southern extension of the tube line.
Similarly-worded statements from both councils say: "The Mayor of London, Sadiq Khan, has committed to extending the Bakerloo line through Southwark and Lewisham, which will dramatically improve transport links – relieving the load on the bus and Overground network, and make the wider South London area more accessible than it's ever been before.
"The extension will also deliver thousands of new homes, including affordable homes, and jobs, supporting the local economy and helping tackle London's housing crisis.
"Both Southwark and Lewisham councils have been campaigning for the Bakerloo line extension for a number of years, both to improve transport in the boroughs and to help build much-needed new homes.
Southwark's cabinet member for growth, development and planning Cllr Johnson Situ says: "There will be a new town centre along one of London's most famous thoroughfares – Old Kent Road – and the extension is key to delivering more affordable homes, jobs and services to this part of London and opening up new opportunities for people across the city."
Lewisham's cabinet member for parks, neighbourhoods and transport (job share) Cllr Brenda Dacres says: "Travelling from Lewisham to the West End will be eight minutes quicker, there will be a train every two to three minutes, and it is central to unlocking the future economic growth in Lewisham."
TfL has carried out a number of consultations on the Bakerloo line extension and thousands of people have responded, overwhelmingly in support.
If central government approves plans for the extension, and the funding needed is secured, construction could begin in 2023.
If you want to find out more about the plans for the Bakerloo Line Extension, and to show your support for the campaign, please go to www.backthebakerloo.org.uk