Imitation of Life (1934) February 3rd
VITO screening of 1985 (2018) February 3rd
An Old Gangster's Molls (1927) February 6th
#WalkToPalestine talk with Benjamin Ladraa February 7th
Misty Moon – The Bill Reunion 3 February 9th
Juliet Lawson in concert February 10th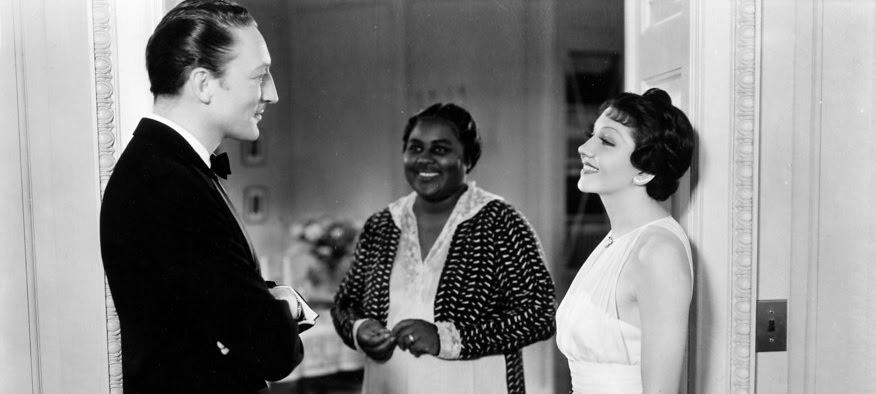 Kennington Talkies presents Imitation of Life (1934),
Sunday February 3rd @ 2:30pm
Following our screening of the 1959 Douglas Sirk remake of Imitation of Life as part of the Ross Hunter season, your chance to see the 1934 version of Fannie Hurst's bestseller, directed by John M. Stahl.
Claudette Colbert plays a young widow and single mother, who employs a black cook (Louise Beavers) to help look after her daughter. The two women start a successful business, but racial issues are never far away…
Full supporting programme.
VITO screening of 1985 (2018), Sunday February 3rd @ 7:30pm
The VITO Project is teaming up with AIDS Memory UK Campaign(#AIDSMemoryUKCampaign), StopAIDS & Youth Stop AIDS and GMFA to present a special screening of 1985, a 2018 award-winning US film directed by Yen Tan. This screening is courtesy of Peccadillo Pictures.
Texas, Christmas 1985 – Adrian is home for the first time in three years having moved on from the repressed life he left behind. Between his mother's warm affection, his father's begrudging, stilted conversation and his younger brother Andrew's cold shoulder, Adrian is all too aware of the impact his absence has had on them.
The film will be followed by a post-screening discussion . Tickets £6
Kennington Bioscope presents An Old Gangster's Molls (1927),
Wednesday February 6th @ 7:30pm
Our main feature is An Old Gangster's Molls (The Lovers of an Old Criminal) (1927), directed by Svatopluk Innemann. This is a restored Czech crazy slapstick comedy about the factory owner Mr Pardon and his uncle Mr Monday, who swap their identities and invent incredible stories to escape marriage and be with their beloveds. Starring one of Alfred Hitchcock's muses Anny Ondra and "the King of Czech Comedians" Vlasta Burian, this silent movie excels for its original slapstick, especially the mélange of invented murders, chases, and doppelgänger scenes.
£5. Seats are limited, so please request an invitation using the email kenbioscope@gmail.com.
In August 2017, Swedish human rights activist Benjamin Ladraa set off on a walking journey to Palestine from Sweden to raise awareness about the question of Palestine and the plight of the Palestinians under Israeli occupation. In this event, Benjamin will talk about his journey, the people he met on the road and life in Palestine as he saw it.
Free admission. Places are limited, so please register via the Eventbrite webpage.
Misty Moon Presents The Bill Reunion 3, Saturday February 9th @ 7:30pm
After the huge success of the last two The Bill reunions, Misty Moon is proud to announce The Bill Reunion 3. Misty Moon's MC Linda Regan, who has appeared in several episodes of The Bill, will be chairing the Q&A. There will be a meet and greet after the Q&A where the guests will also be taking part in a paid signing.
A complete list of guests can be found on our website page. Get tickets to The Bill Reunion 3
Juliet Lawson – All These Days Concert, Sunday February 10th @ 7:45pm
Juliet Lawson will be performing with her band at the Cinema Museum. The concert will be filmed for inclusion in an upcoming documentary based on her 8mm footage of her extensive travels. More about Juliet's career and travels on our website page.
Get tickets for the Juliet Lawson – All These Days Concert
Future Events
For details of future events at The Cinema Museum please visit our website:
The Cinema Museum
2 Dugard Way
Kennington
London SE11 4THwww.cinemamuseum.org.uk
                    Tel: 020 7840 2200    Email: info@cinemamuseum.org.uk
(196 bus from Upper Norwood (Beulah Hill / All Saints church) / West Norwood station etc etc to Renfrew Road stop)