CRYSTAL PALACE PARK: The park Regeneration Plan has seen some delays but every cloud has a silver lining. It's good news for the caravan club who have had their lease extended for another year. 
Meanwhile, the new café build is nearly complete and we can't wait to see the inside and taste the lovely treats the Brown & Green crew are going to be cooking up for us soon. It been a long time coming!
In sports centre corner, the Mayor and his team at the GLA continue their development masterplan for the National Sports Centre and have released some design options. Please make sure you have a look at the proposals and feedback via their latest questionnaire.
And lastly please don't forget to visit us at the Info Centre.
Come say hello! New Info centre opening hours. We've recently extended the opening hours at the Info Centre so we're now open from 11am – 3pm on Mondays, Wednesdays, Saturdays and Sundays. Do pop in, say hello and see what we do! (Source: Friends of Crystal Palace Park)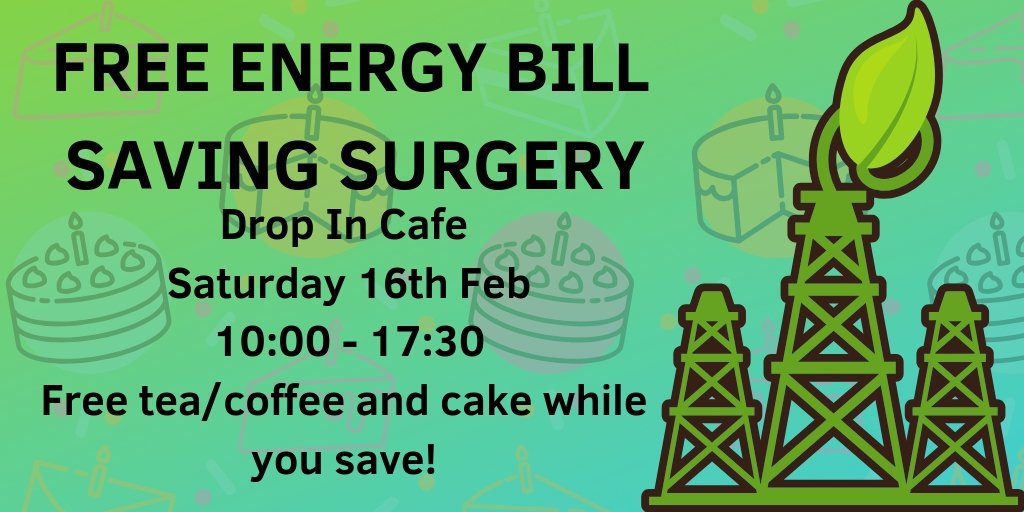 DISCO AT THE LIBRARY HUB
Old Skool DJ will be taking folks on a fun filled, Valentines themed, disco adventure at Upper Norwood library hub on Saturday 16th.
Playing songs that bridge the generations. With dancing, face painting & ice breaker games.
#ThingsToDoInLondon #Parties #Libraryofpossibilities
16/02/2019 | 15:00 -18:00 | Adults £1 | Children £3 
Children under 16 must be accompanied by an adult
You can pay on the day or book a space at the Library Hub, via the library hub website
Eventbrite | Library Hub | 0208 670 4389
(Suggested music: Wuthering Heights, Fairytale of New York, 1984, You're more than a number in my little red book – and anything by Book-er T and the MG's. Ed.)
SCHOOL STREET PROGRAMME COULD EXPAND TO INCLUDE DOWNSVIEW
More pupils could be set to benefit from safer streets and cleaner air around their schools if plans to ban road traffic during school run times go ahead, say Croydon council.
Following on from a successful pilot that saw pedestrian zones introduced around three schools in 2017, up to eight new schools could benefit from the initiative.
A shortlist of schools who expressed interest has been drawn up, with letters sent to the school communities and nearby residents to gather their views.
The new School Streets would come into effect from September 2019, but only during the morning and afternoon school run. They are designed to help improve road safety around the schools and air quality. Residents' cars would not be affected by the pedestrian zone.
The eight shortlisted schools are:
Downsview primary & nursery, Upper Norwood
Cypress primary, South Norwood
Norbury Manor primary, Norbury
Winterbourne junior girls, Bensham Manor
Fairchildes primary, New Addington
Harris academy Purley, Waddon
Harris primary academy Kenley, Kenley
West Thornton primary academy, Broad Green
Letters have been sent to the eight schools and nearby residents ahead of a consultation due to take place later this year.
In 2017 the School Streets were created on roads around Woodcote Primary School, Coulsdon and Heavers Farm Primary School and St Chad's Catholic Primary School, both in Selhurst.
Cllr Stuart King, Croydon's cabinet lead for transport and environment, said: "The three School Streets we introduced in 2017 have been a huge success and brought real benefits to their communities.
"We want to work with schools and residents to make these next schemes as successful as their award-winning predecessors.
"The three School Streets led to 250 fewer children travelling to school by car with most of them walking, cycling or scooting to school instead." (Source: Croydon council press release)
STAMBOURNE WOODS
Friends of Stambourne Woods have placed a new notice board at the Church Road entrance.
"Thank you to everyone who joined in" say the Friends. "We'll be using the notice board – and another at the Auckland Road entrance – to share information about what's going on in the Woods, and we're working on a map to go on the back.
"We also had a team clearing ground ivy in the Upper Woods, and new flowers are already coming up through the soil. And we cleared the Upper Garden ready for the Spring."
The Friends will be back on the second Sunday of every month:
March 10th
April 14th
May 12th
BUS SHELTER
The damaged bus shelter on Westow Street has been replacved – but why didn't TfL put an arrivals indicator in the new shelter at the same time?