Crystal Palace Festival have just confirmed a three year charity partnership with the London Hotel Group, owners of the Queens Hotel for a donation of £10,000 per year for 2019, 2020 and 2021.
"This amazing support will really help sustain the Festival into the future and with funding so hard to come by we are thrilled to have secured this partnership!" say Festival organisers.
"This also means that we are now just £10,857 off our target of £68,000 to fully fund this year's Festival programme plans."
Festival organisers say they want to be able to deliver the following events and projects for 2019:
– a free two day event in Crystal Palace Park on 15 and 16 June, smaller but just as beautiful as our events in 2017 and 2018
– marketing support for all of the Festival Week events organised by our local community – traders, pubs, community groups and artists
– a street performance weekend on 22 and 23 June to bring the high street alive!
– creative community projects for those who often get left behind such as young people, older people, those with mental health issues and low income families.
Please click here to see our 2019 Festival plans and if you can possibly afford to help us get to our target please do donate here by the deadline of Friday 19 April – any amount helps with just days to go! (Source: Crystal Palace Festival)
PETE ELLIOTT AND MAJOR PHIL LAYTON IN THIS YEAR'S LONDON MARATHON
Gipsy Hill ward Cllr Pete Elliott and Major Phil Layton from the Salvation Army centre on Westow Street, Upper Norwood are among this year's London Marathon runners.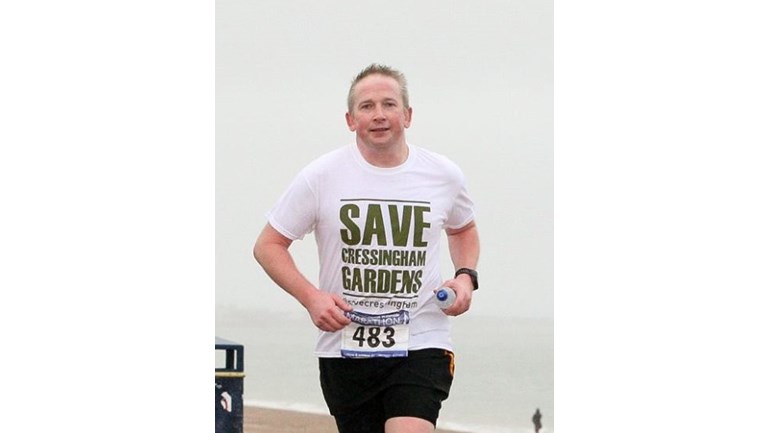 Pete Elliott will be wearing a shirt provided by Mosaic Clubhouse during the marathon
Pete says: "I will be running the London marathon for Mosaic Clubhouse, a great local Mental Health charity that is based in Brixton."
Mosaic Clubhouse is also the chosen charity of this year's Mayor of Lambeth, Cllr Christopher Wellbelove.
Phil Layton will be running o
n 28 April 
in order to raise funds for the work of The Salvation Army in the local community, as well as toward their UK-wide efforts to tackle
human trafficking and modern slavery.
He asks: Would you like to help make the aches and pains worthwhile by either…
or
2) Passing this message along to your friends and contacts who may like to support me 🙂
or
3) Both?
Further reading: London marathon runners to be given edible water bottles as organisers vow to cut down on plastic waste -story by Jack Hardy and Clea Skopeliti Daily Telegraph website April 13th 2019
ARTISTS OPEN HOUSE SPONSORS
Just Giclee in Stoney Lane off Church Road are one of the sponsors for Artists Open House SE19. They posted: Introducing our other fabulous sponsor, Martin & Co, the wonderful estate agent on Church Road! This is Valerie on the right (with Anna Jacobs on the left) – do pop in and say hello to her, as well as Annabel, James, Lucy, Michael and the rest of the team there.
They are going to provide boards, printed with our bright pink logo, outside every house and venue that is exhibiting, so visitors will know exactly where we all are. We are going to light up Crystal Palace! Thank you guys! 
BROWN AND GREEN'S NEW CAFE IN CRYSTAL PALACE PARK SET TO OPEN LATE APRIL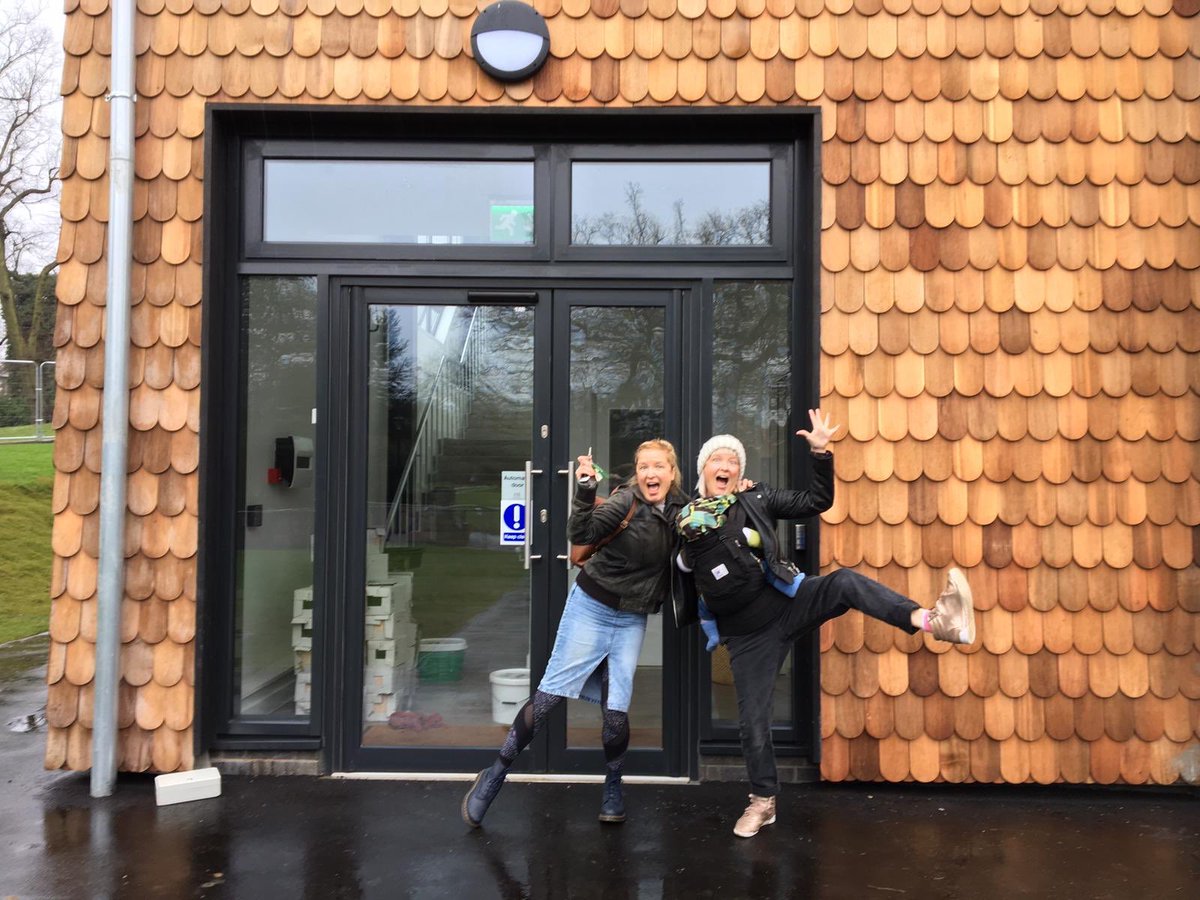 Laura and Jess celebrate getting the keys to the gingerbread house – as it's already been dubbed on social media. Brown and Green Cafe (browngreencafe posted: It may be raining but…WE GOT THE KEYS! Wahoooooo!
Brown and Green's latest cafe – in Crystal Palace park – is set to open late April.
The newly built cafe on two floors replaces the former single storey building and will have views across the park lake.
DINOSAURS IN THE LIBRARY!
April 18th 2019 – The Crystal Palace Dinosaurs
Ellinor Michel of the Friends of Crystal Palace Dinosaurs talks about the history of the dinosaurs in Crystal Palace park and the restoration project. Norwood Society local history meeting 7.30pm Upper Norwood library, Westow Hill corner of Beardell street. Followed by the Society's AGM
OTHER UPPER NORWOOD LIBRARY HUB EVENTS THIS WEEK