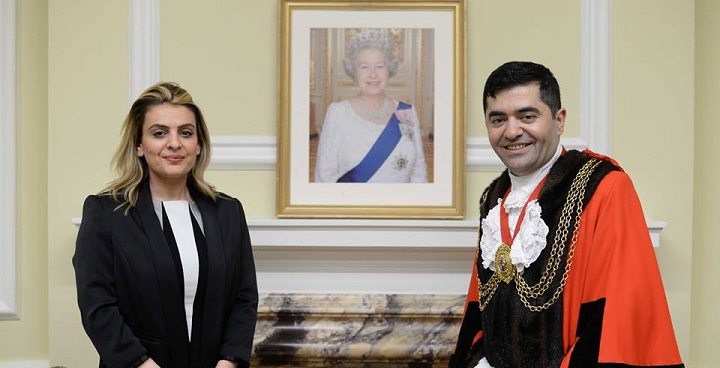 Cllr Ibrahim Dogus – who received a police commendation following the 2017 Westminster terror attack in which an unarmed police officer was killed – is the new Mayor of Lambeth.
In a facebook post Cllr Dogus – who represents Bishop's ward and who became deputy mayor last year – said:
"It is a great honour to announce that this evening, in a ceremony at town hall, I was made Mayor of the London Borough of Lambeth.
In doing so, I became Mayor of the borough that I have made my home, where I run my businesses and raise my children.
But like many of our residents, I was not born here. I was born in Turkey, in the Kurdish region, and came to London to escape conflict and war.
This is part of what makes Lambeth special: it has always been a place where people can find their feet, make a new start, create a better life.
It is no wonder that Lambeth residents voted to remain in the EU by the highest margin in the country.
And as Lambeth's first Kurdish Mayor, this will be my message: one community, one Lambeth, one London, one world.
Refugees and immigrants will be the theme of my mayorship, and I have chosen the Migration Museum and Lambeth Welcomes Refugees as my chosen Mayor's charities.
I hope to follow in the example set by so many of my predecessors, particularly Cllr Christopher Wellbelove who served before me with such warmth, passion, and dedication.
I would also like to say thank you to my family and friends for their support, and my council colleagues who have taught me so much.
And of course thank my wife Raife Aytek, who will be serving alongside me as Mayoress.
And finally, a thank you to the people of Lambeth for placing this trust in me. I won't let you down."
Further reading: WESTMINSTER ATTACK: DEPUTY MAYOR GETS POLICE COMMENDATION – "Proud that we have not forgotten the Blitz spirit" July 20th 2018