Businesses are warned to remain vigilant in the light of COVID-19 related scams.
The warning follows reports of a business receiving a bogus email from the government about a business grant application.
The phishing scam, although convincing, is designed to acquire the details of eligible grant recipients while the fraudsters attempt to use their details to legitimise a scam email in another area, warn Bromley council in a statement.
"Businesses and especially vulnerable residents are urged to be on their guard at this worrying time" it adds.
Cllr Kate Lymer, Bromley's SCAMbassador says: "In this case, businesses are being targeted, so they need to be on the look-out. "Unfortunately, these types of scams are common and everyone should be wary – particularly at the moment.
"The outbreak of Covid-19 means that some unscrupulous people will take advantage of the situation and we all need to be mindful of that and protect ourselves."
The advice is to always be cautious as scams attempt to trick people out of their money or get them to pass over private information. Vulnerable and elderly residents in particular, are advised to be especially cautious of uninvited phone calls, emails or any form of uninvited contact, and discuss with family or friends first.
Businesses can report similar information being used for attempted fraud by emailing www.actionfraud.police.uk. Residents affected by rogue traders or scams, can get advice, support or assistance by calling the council's trading standards rapid response team on 07903 852090.
More information can be found at www.bromley.gov.uk/covid-19 (Source: Bromley council press release)
Residents urged to stay safe as new rules increase access to parks
Residents are being reminded to continue following government guidelines when using Croydon's parks and open spaces.
Rules were relaxed last week, allowing people to make more use of parks and sports pitches, but social distancing still applies and all park users must remain two metres away from anyone outside of their own household.
The changes mean residents can now:
Spend an unlimited amount of time outdoors and can use parks for exercising, picnicking, sunbathing or sitting in to enjoy the fresh air
Meet one other person from a different household at the park, but both must remain two metres apart
Exercise outdoors multiple times a day
Use outdoor sports courts, such as a tennis and basketball courts.
Children's playgrounds and outdoor gyms remain closed, but car parks have been reopened to give residents better access to parks. Signs reminding people to follow social distancing rules have been installed across the borough.
"With more warm weather expected in the coming days more people will want to visit and enjoy Croydon's parks and open spaces. I'd remind all visitors to follow government advice by keeping a safe distance apart from other park users and staying off playground and gym equipment" says Cllr Oliver Lewis, Croydon's cabinet member for culture, leisure and sport
"Visitors should wash their hands before heading to one of the borough's parks and wash them again as soon as they return home. "They should also use a tissue or sleeve to catch a cough or sneeze and avoid touching their face.
Residents thanked as hundreds use newly-reopened recycling centres
Residents have been thanked by Croydon council for their cooperation after the borough's household reuse and recycling centres reopened with new rules to keep visitors and staff safe.
Since reopening on Wednesday, there has been a steady stream of visitors to the three facilities in Factory Lane, Fishers Farm and Purley Oaks, with hundreds of cars passing through the sites each day.
Large, unwanted items can be collected by the council's bulky waste collection service, which offers residents two free bulky waste collections and one free large white goods collection a year. (Sources: Croydon council press releases)
Lambeth: Best wildflower bloom for years
Lambeth's Parks Team had to leave the grass growing this spring – and people report seeing more wildflowers and wildlife than ever.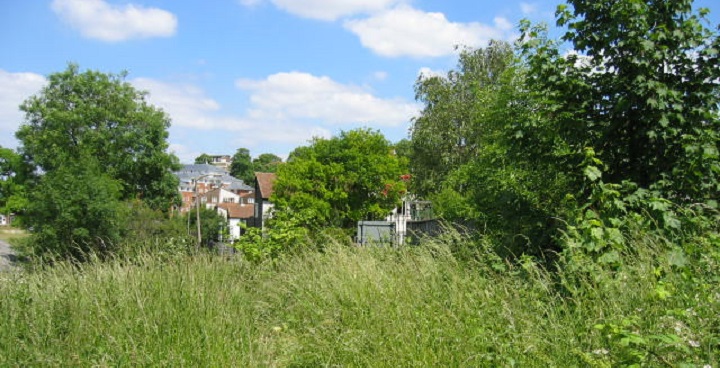 Nature's gone on growing while Lambeth's Parks Team has mown grass in Lambeth's green areas much less frequently– allowing plants to grow, flower and self-seed.
Cllr Sonia Winifred, Lambeth's cabinet member for equalities and culture, says: "Our parks and open spaces have never been more important to our residents as we grapple with the coronavirus crisis.
"They are a wellbeing haven, and I'm delighted that they are flourishing so well this year. "I'd encourage our residents to get along and enjoy them, while of course observing the two metre social distancing measures we are all following at this time."
Friends of the woods
A council statement says: The Friends of Unigate Wood are one residents group who've seen amazing biodiversity blossom in their local community space. A new path into the woodland was put in this winter to replace the old, rather unsafe natural path. This was financed through money from the redevelopment of the Valley Road Unigate Dairy depot. It certainly makes a big difference to public access, but also shows what happens when you disturb ground to install a new path. A wildflower and grass seed bank in the soil broke through as soon as it got the opportunity. The Friends of Unigate Woods say they've never seen so many bees, butterflies and hoverflies over the flowers as this May.
Long-lost wildflowers
Once it's safe, a quick Parks survey will determine what species there are on site that we haven't seen there before. Some plant seeds can remain dormant for decades before they're reactivated. We may have species going back before Lambeth took over the woods in 2004 – possibly even back to when Curtis Brother's dairy's own herd of cows grazed on this land.
Protecting the wild seeds
Wildflowers and wildlife We won't cut the meadow before giving ample time for plants to set seed and protect the seed bank. We would leave the main meadow area untouched with just a narrow cut along the edges to stop plants flopping over and obstructing the path.
What we're seeing in Unigate Woods is happening across Lambeth with lower intensity grassland management. Keep an eye out for unexpected arrivals of wildflowers and other unusual plants, as well as birds, bees and butterflies – and take pictures – we'd love to know, the council statement adds.
(Source: Lambeth council's official Love Lambeth website)